Congratulations to all of our students of the month for the month of October!
Hannah Ricardo is our Junior student of the month. Young Miss Ricardo has some amazing talent and gets better and better every month. She is known for her high kicks andwonderful positive attitude. In her first National Tournament last month, she earned a gold and bronze medal and also earned a gold medal in board breaking. We can't wait to see what is next for this superstar in the making!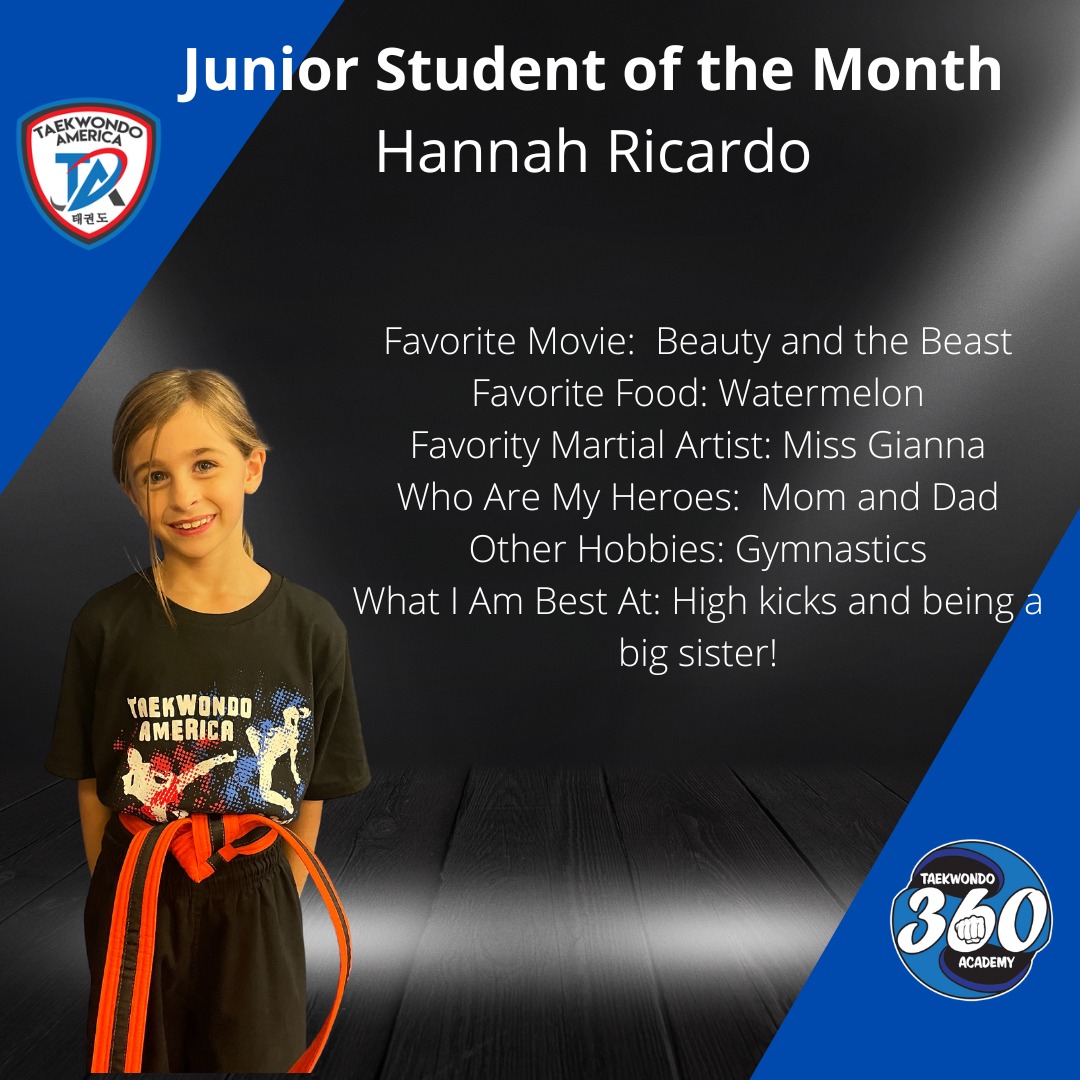 Our Teen student of the month is Fatima Urena! Fatima spent years as an accomplished black belt with a different Taekwondo organization and joined us a few months ago. She worked hard to adjust to the Taekwondo America curriculum and in her first national tournament, earned gold medals in sparring, team sparring and freestyle pattern! Learning the techniques and forms of a different style of martial art, especially at the black belt level, is no easy task. We commend Fatima for her willingness to learn and adjust to the differences in styles and come to class every day with a positive attitude and open mind!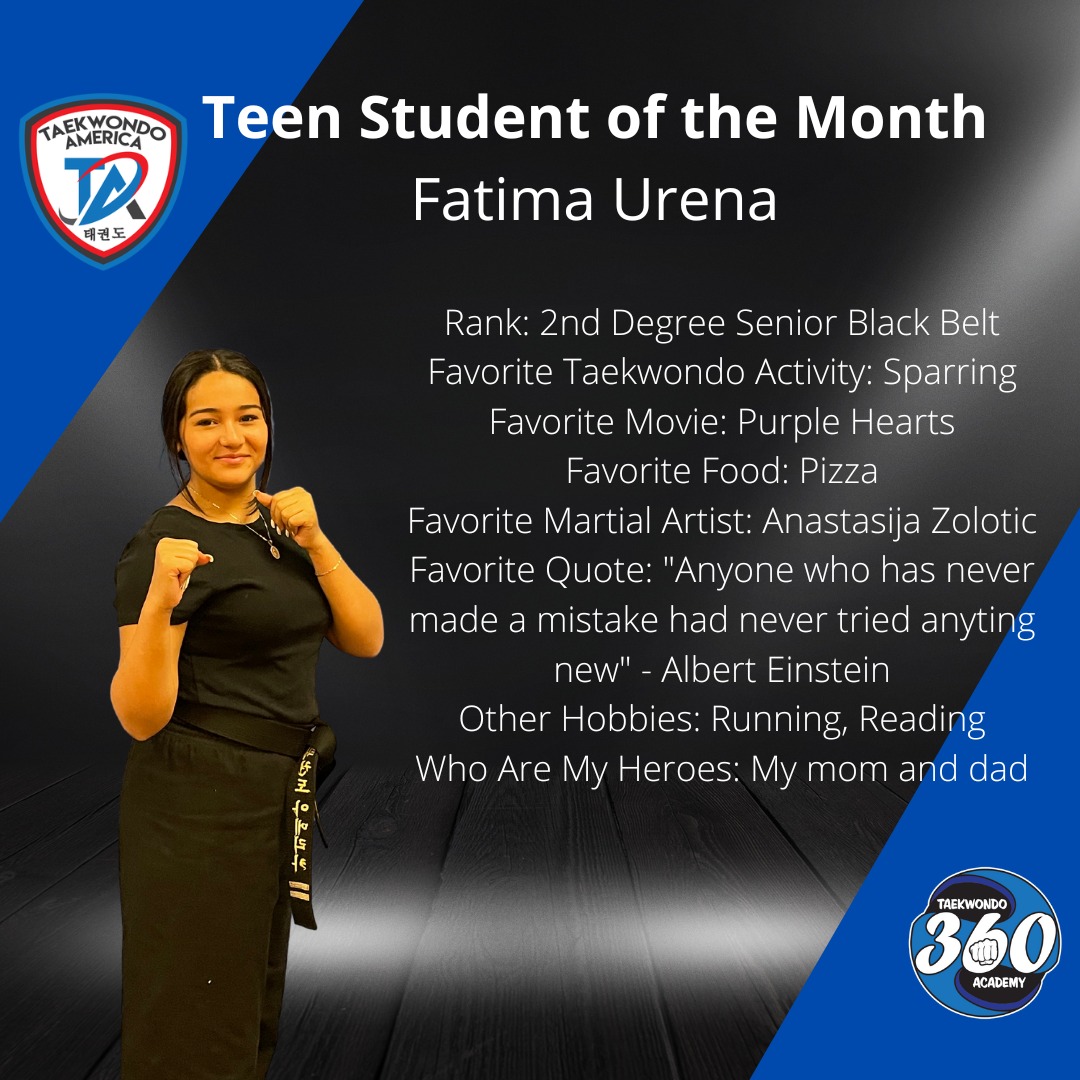 Our Adult Student of the Month is Lucas Sa. If there is one word to describe Lucas, it is "Determination". He drives a long distance from work to get to class on a regular basis and also balances in being a devoted single dad. He works extremely hard in class and can sometimes struggle with a new technique...but he won't give up until he figures it out! Lucas had a taste of success at the September National Tournament where he earned 2 medals and an additional gold in board breaking!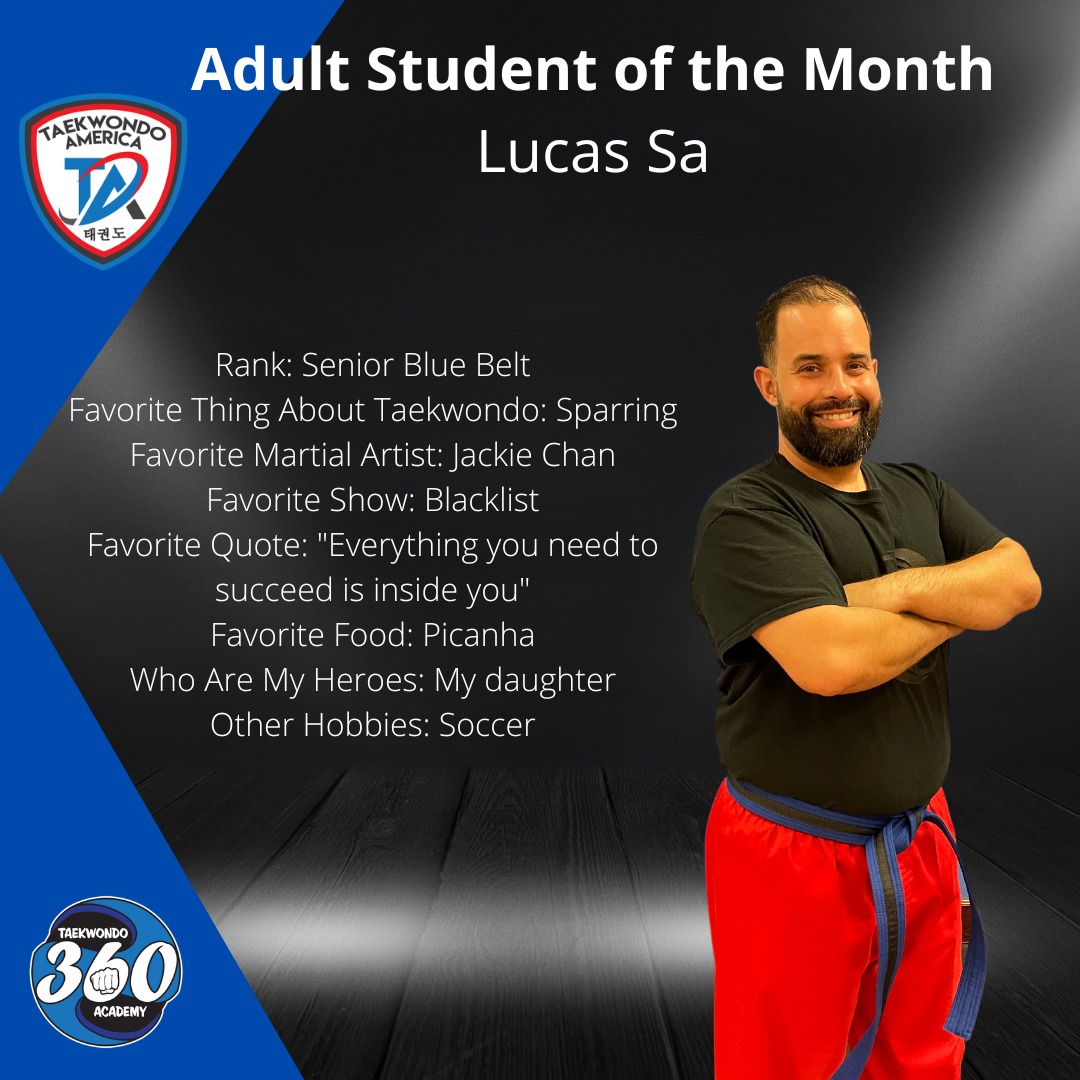 Our Instructor Spotlight this month goes out to Shaina Palmquist. Miss Palmquist is a full-time college student who actually earned her Level 1 Instructor collar while she was away at college, yet came home at every break to train for her testing. She has since transferred back to Belmont and is a core member of our instructor team. Miss Palmquist recently earned her 2nd Degree Black Belt and now has her sights set on earning her Level 2 Instructor collar!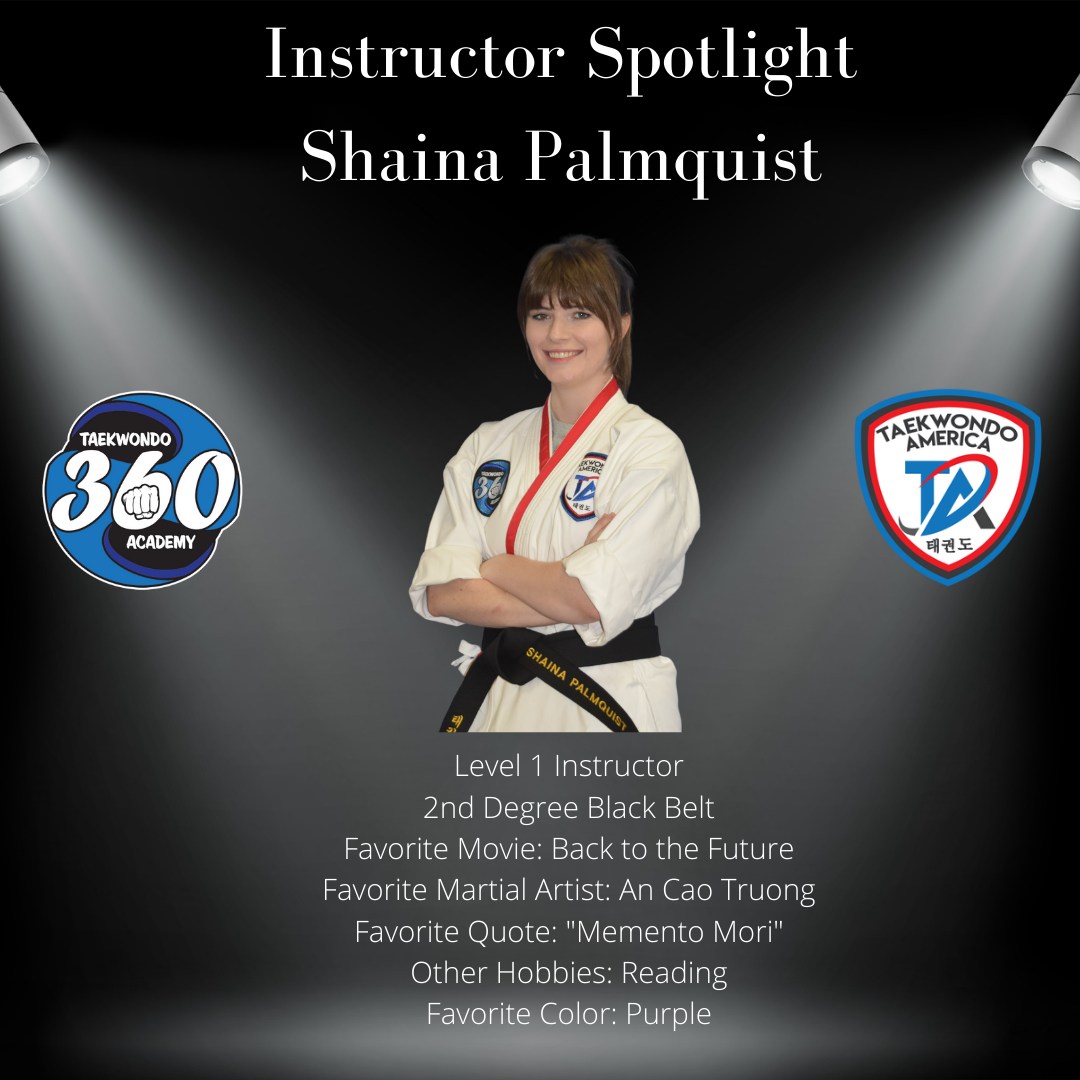 We look forward to a great November!